INFRAFRONTIER Conference 2020 postponed from June to October
March 31, 2020
INFRAFRONTIER, the European Research Infrastructure for developing, phenotyping, archiving, and distribution of genetically modified mouse and rat models, has decided to postpone its annual scientific conference. The INFRAFRONTIER Conference 2020 with its focus on "Targeting Cancer with Animal Models" had originally been scheduled for 22 to 24 June 2020 in Brussels, Belgium will now be postponed to 7 to 9 October 2020, same location.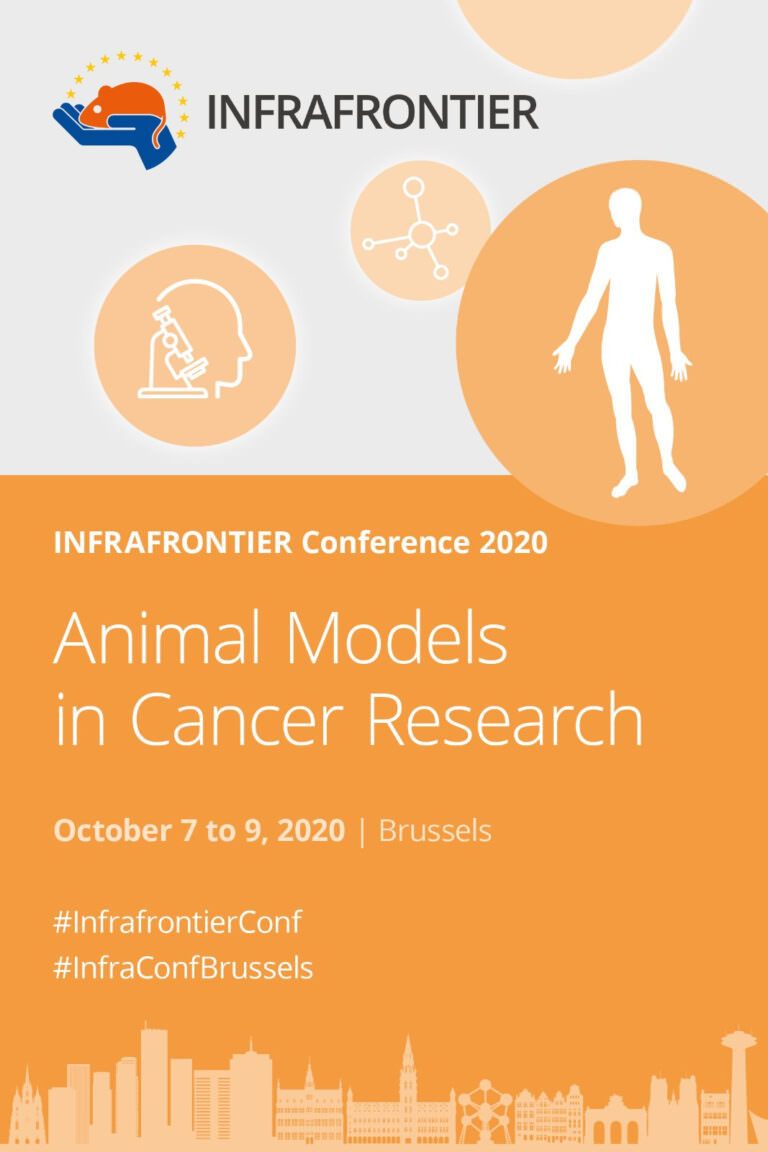 New date for INFRAFRONTIER Conference 2020: 7 to 9 October 2020 in Brussels
The reason for postponing the conference is the current coronavirus crisis which makes it impossible to organise a public event with 200 experts from all parts of the world before the summer break. In a virtual council meeting headed by Prof. Martin Hrabě de Angelis, Scientific Director of INFRAFRONTIER, the principal investigators (PI) of many partner institutes agreed that the decision was inevitable for now. They also recommended that the conference should be held in Brussels in autumn, when everybody hopes that the COVID-19 crisis will be over in Europe. The agenda and venue will stay the same as planned for the cancelled date in June. New registration will be opened in due time.
The fight against cancer in every existing form is one of the five big Mission Areas the European Union has defined for its next 7-years framework progamme for research and innovation: Horizon Europe (2021 to 2027). EC policy officers and the Cancer Mission Board will present latest information about this promising endeavor at the event.
The conference agenda consists of presentations on the impact of cancer models on cancer research as well as science policy talks focusing on cancer. Apart from showcasing exciting research involving preclinical cancer models, this conference is intended to be an interaction platform for cancer researchers and policy makers.
The main objectives of this conference will be to:
Present latest research on innovative cancer models
Showcase INFRAFRONTIER services for cancer research
Align the scientific strategy on cancer mouse models with the Horizon Europe Cancer Mission