University of Veterinary Medicine Vienna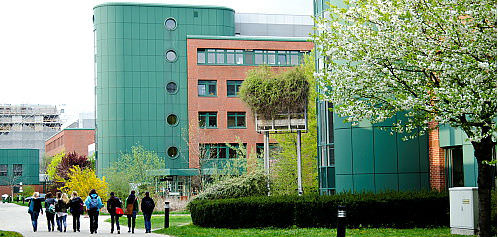 The University of Veterinary Medicine Vienna (Vetmeduni Vienna) is the only academic, educational and research institution in Austria that focuses on veterinary sciences. Founded in 1765, it is the oldest veterinary school in all of the German speaking countries. Ranking internationally in a top position, the university stands for a first-rate education, outstanding basic and applied research that benefits animals and humans alike.
A key area of research at the Institute of in vivo and in vitro Models is the generation, breeding, phenotyping and archiving of genetically modified mouse models. Current methods and technologies for transgenesis, assisted reproduction and cryopreservation in laboratory mice are established and research is focused on further improvement. Furthermore, the Institute is involved in numerous basic and translational research projects using mouse models.
In 2010, the Institute became the Austrian node of the European Mouse Mutant Archive. Besides contribution to the education of students in veterinary medicine and biomedicine, the Institute is offering FELASA accredited advanced training courses for carrying out procedures in animal research and courses for cryopreservation, embryo transfer and assisted reproduction in mice.
With its unique expertise, the Institute is actively involved in the ethical assessment of animal experiments and the public discussion and information distribution of this topic.