Practical training course in transgenic technology – 2
29 - 31 October 2019
MRC Harwell Institute
Harwell, UK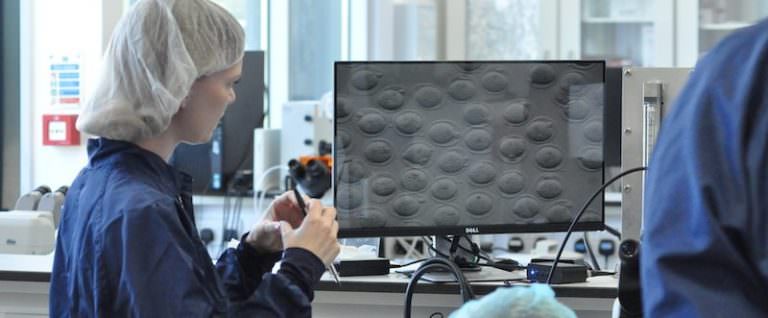 There are many approaches that can be used to generate CRISPR/Cas9 edited mouse models – including the use of microinjection technology.
This course will teach the use of a cytoplasmic injection technique to generate on-target founder mice for both deletions and point mutations. This technique is relatively simple to learn when compared with the time required to become competent with pronuclear injections.
Participants will have practical hands on experience in a technique that will enable them to generate their own mutant mouse models using CRISPR-Cas9 reagents.
Course Structure:
Participants will have one to one training in embryo harvesting, sorting, set up and operation of their microinjection rig and introducing CRISPR-Cas9 reagents to the embryo using a cytoplasmic injection technique. In addition, there will be a demonstration of surgical embryo transfer using a surgical assistant to help maintain sterile conditions.
There will also be the opportunity to meet and discuss specific issues with experts in IVF technology, CRISPR-Cas9 design or mouse colony management – depending on the specific needs of the participants.
Target Group:
Newcomers to the transgenic field – or scientists looking to brush up their skills
Details on Program and Registration:
https://www.har.mrc.ac.uk/careers-and-training/training/List-of-courses/Cytoplasmic-Injection-Technique
Contact: zyp-genvavat@une.zep.np.hx