Czech Centre for Phenogenomics (CCP)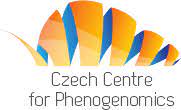 The Czech Centre for Phenogenomics (CCP) is a large research infrastructure hosted at the Institute of Molecular Genetics (IMG), CAS v.v.i. The CCP is unique in combining genetic engineering in mice and rats, systemic phenotyping including advanced imaging methods, metabolomics, and comprehensive data analysis, SPF animal facilities, cryopreservation and archiving, a PDX platform, and preclinical services – all in one central location at the BIOCEV campus. The concentration of specialised infrastructure and expertise provides a valuable resource for the biomedical and biotechnological research community.
The phenotyping module offers state-of-the-art tools for the physiological assessment of mice or rats with more than 700 parameters per model in basic phenotyping. The service can be expanded to disease-focused special screens or customised pipelines.
The transgenic and archiving module focuses on the generation of mutant rodent models using cutting edge technologies such as zygote electroporation and DNA microinjection, and CRISPR/Cas targeting tools. Other services include microinjection of targeted ES cell lines to produce chimeric mice, mouse archiving, recovery of live mice from cryopreserved embryos and sperm, as well as sperm viability analysis.
CCP became fully operational in autumn 2016 and has since developed into one of the largest centres of its kind in Europe. Based on production numbers, requests, and user feedback, CCP is a highly valued and productive member of INFRAFRONTIER and IMPC.