Karolinska Institutet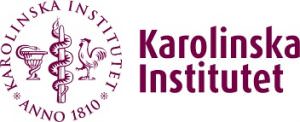 The Karolinska Institutet (KI) is one of the world's foremost medical universities with close to 6,000 full-time students and an annual turnover of close to € 700 million. Karolinska Institutet is dedicated to advancing knowledge about life and striving towards better health for all. It was founded in 1810 and since 1901 the Nobel Assembly at Karolinska Institutet has selected all Nobel laureates in physiology or medicine.
A key component of research at Karolinska Institutet across its 22 departments is the generation, breeding, phenotyping and archiving of genetically modified mice. Karolinska Institutet was one of the founding members of INFRAFRONTIER and is the Swedish EMMA node. It has a long tradition in gnotobiology and has recently made considerable investments in state-of-the-art animal faciliti, with for example the development of a broad range of imaging modalities. Furthermore, a new phenotyping facility (ABCF) was launched in 2018 and a core facility for morphological phenotype analysis (FENO) has been in operation for several years.
Production and archiving of mice is conducted by Karolinska Institutet Mouse Models (KIMM), which provides a comprehensive set of genome editing and transgenic technologies. Karolinska Institutet also plays an important role in advancing technologies for single cell transcriptomic profiling and has significantly contributed to unraveling the molecular blueprints of various organs and developmental stages in the mouse.