Tel Aviv University (TAU)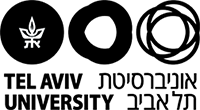 The Sackler Faculty of Medicine at Tel Aviv University is Israel's largest medical research and training complex. It was founded in 1964 following the contributions of U.S. doctors Raymond, Mortimer, and Arthur Sackler. 1,400 physicians in 181 affiliated departments and institutes in 17 hospitals hold academic appointments at TAU.
The Small Animal Facility at the Veterinary Service Center allows university researchers to conduct top-level animal research, in accordance with the Animal Grief Act of 1994 following guidelines from the National Council for Animal Experiments.
The centre maintains a large panel of the collaborative cross (CC) mouse genetic reference population (GRP), which serves the national and international research communities. It has comprehensive phenotyping platforms including advanced imaging methods, behavioural, infectious diseases experiments, metabolo- mics, SPF and conventional animal facilities.